Fresh VIP
VIP takes your Fresh to a new level!
Fresh VIP is a special part of Fresh that you can join to get a unique rarities, use exclusive features, as well as many other various benefits you get as VIP.
Being a VIP user at Fresh Hotel is almost a must, if you are really interested in making your Fresh Life easier!
---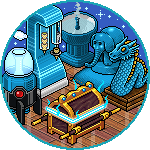 Exclusive Furniture
Fresh VIP gives you further access to special VIP catalogue with unique rares.
Special Commands
Exclusive commands to make your Fresh life generally much more fun and easier.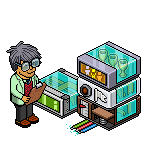 No Limitations
No limitations are set for you.
---
What are the benefits you get as Fresh VIP?
Fresh VIP currently features the following perks listed below:
Exclusive VIP Badge
VIP Catalogue with Thrones, DJs, Dinos, Typos, Petals and 40+ more items
500 coins per 10 minute cycle
500 duckets per 10 minuts cycle
60 diamonds per 10 minutes cycle
Shoot Command (:shoot)
Nuke Command (:nuke)
Super pull Command (:spull)
Super push Command (:spush)
Sex Command (:Sex)
Change Username Command (:FlagMe)
Copy Stack Command (:copystack)
If you have any question, concerns or feedback/suggestions, feel free to chat with any member of staff on the client or in our Discord Server.
---
How to buy?
Check our Fresh Discord Server and head to 'SPECIAL OFFER' channel to purchase Fresh VIP and many more special deals!